Basic Setup
Please follow along these steps which will help you set up your first file manager in Woffice.
Create your directories, it's where you want your files to be saved on your server.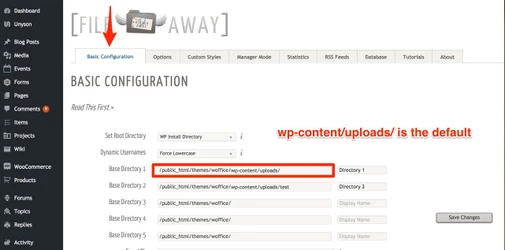 Use the Built-in shortcode to display an directory view or file upload :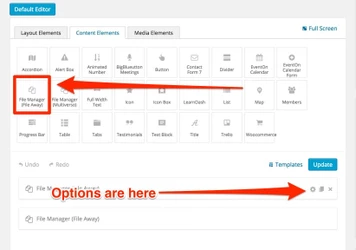 How do I use the default shortcode generator ?
If you need something more specific there is the plugin's default shortcode which has a lot more details :

How to find help and tutorials ?
Their forum is really complete (More than 650 + threads) and you can use their built-in tutorials : File Away > Tutorial