In order to generate Todos, you need first to ensure that you have setup your project title. With this done, you can then carry out the following in order to generate the Todo:
i) Navigate to your project single page and click on the Todos tab

ii) Click on the "Generate With AI" option within the section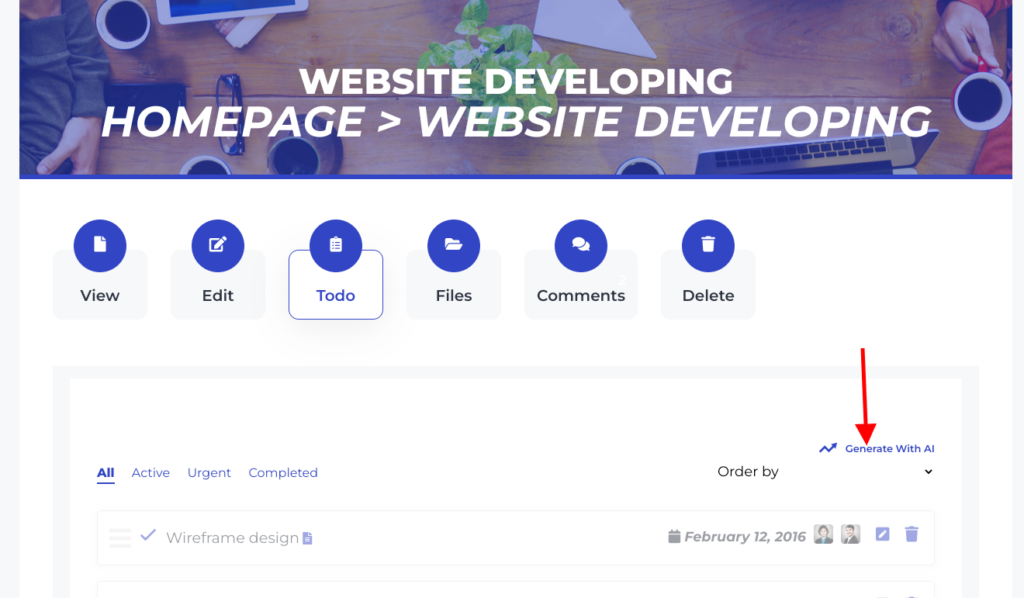 Once this is done, a todo list will be automatically generated based on the title that you have set for the project.
iii) Select all todo to add in your project or select individual todo and click on the add todo button. It will add the selected todo into your current todo list.
iv) After successfully adding the todo just refresh your page and you can then have a view of the added todo in your todo section.