Here is how the "Maintenance & Coming Soon" extension works :
First, you'll need to activate it :

When this option is activated, it will create a new Page with the name "Maintenance".
Please make sure this page was created, or else, simply create it with the default template. We simply need the name to be right, and the url to be /maintenance.
This new page will also be deleted if you deactivate the extension.
Once the option is activated, you have access to an option page from the "Settings" link on the Unyson page.
You have access to those different settings: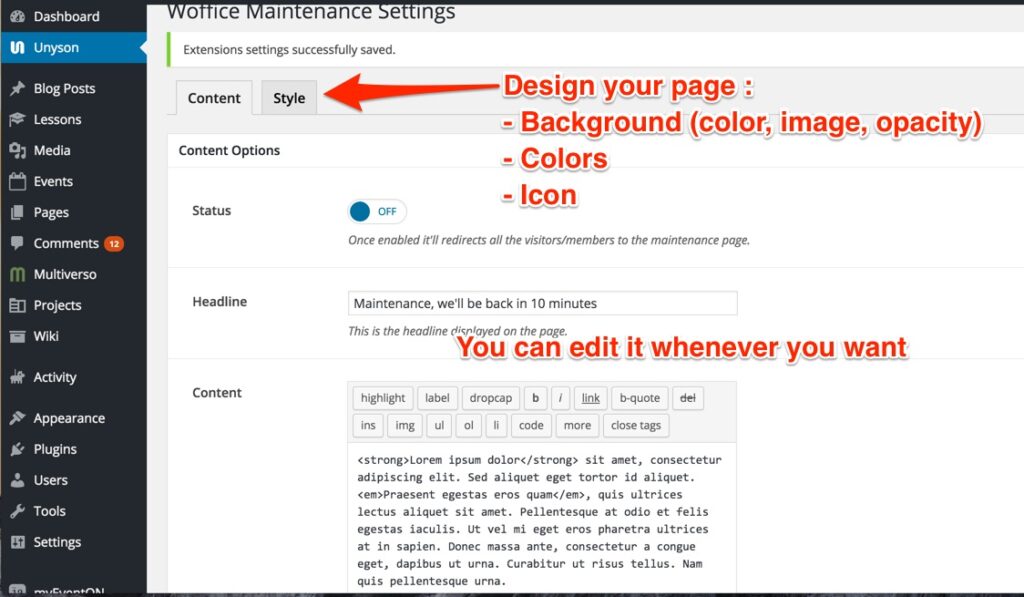 Let us know if you have any question.