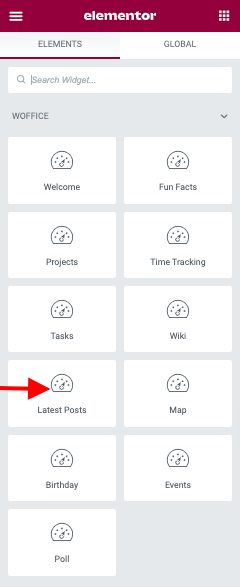 The Latest Posts widget element renders the latest posts within the site.
Widget Options
There are a number of widget options present within the Latest Posts widget content section as seen below: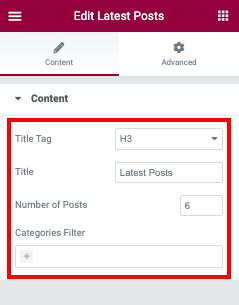 Title Tag: Helps in defining the HTML tag that will be used by the Latest Posts widget title.
Title: This field enables you to specify the title rendered for the Latest Posts Widget element.
Number Of Posts: Defines the maximum number of posts that can be rendered by the Latest Posts widget element.
Categories Filter: Enables you to specify the categories whose posts are to be rendered within the Latest Posts Widget. Posts rendered will hence be based on the set category
Latest Posts Widget Output