Action items are notes on the actions that need to take place.
Action items can be added within the single page of the 1-on-1. To do so;
Click on the "Add action item" link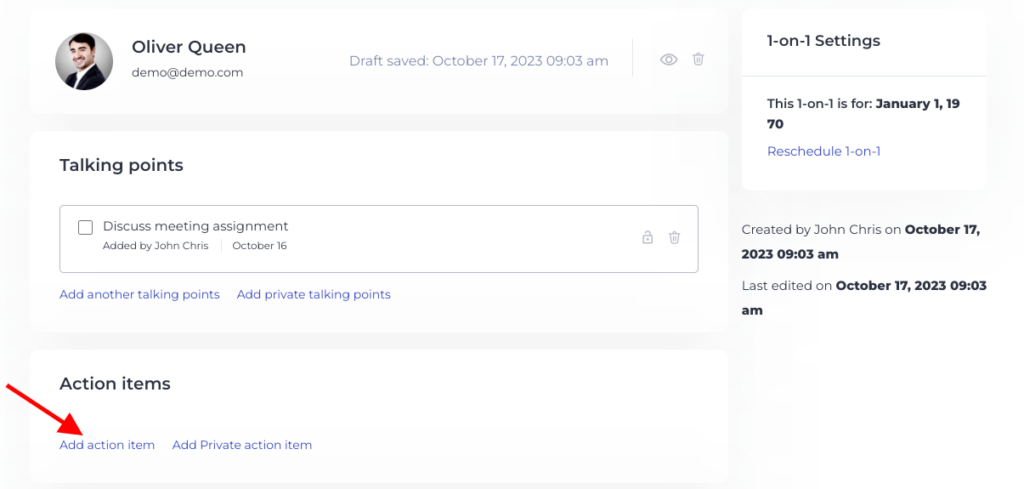 On the popup rendered, here you can fill in your action item and assign it to a user.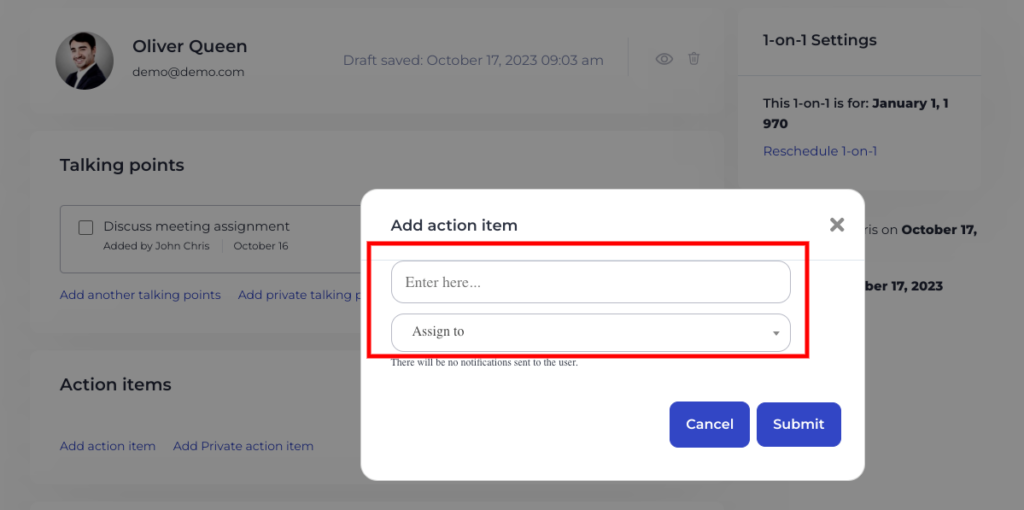 Both users can actually add the action items.
You can also similarly add private action items by clicking on the "Add Private action item" link.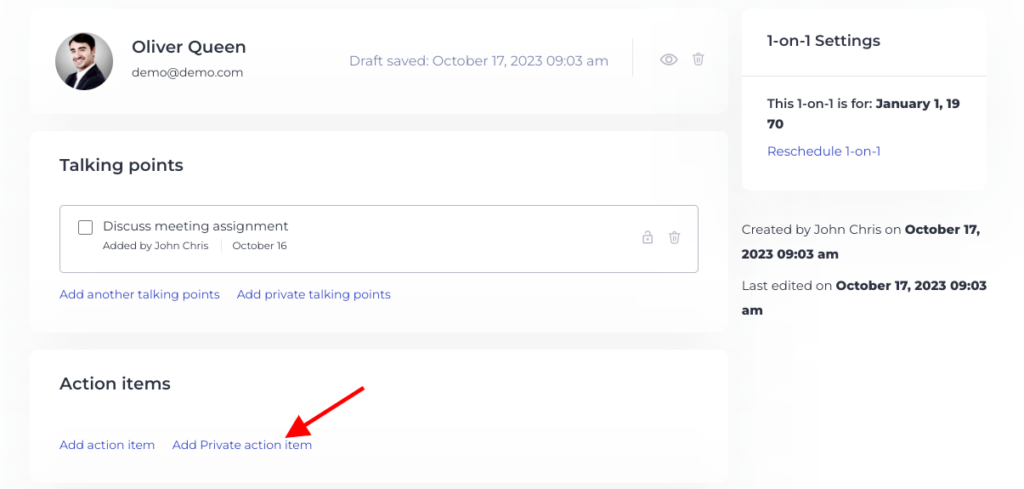 Private action items are visible to the creator of the action point. They will not visible to other users.