In order to add a 1-ON-1, you will need to do this from the 1-ON-1 page within your menu.
Within the page, click on the + icon on the right: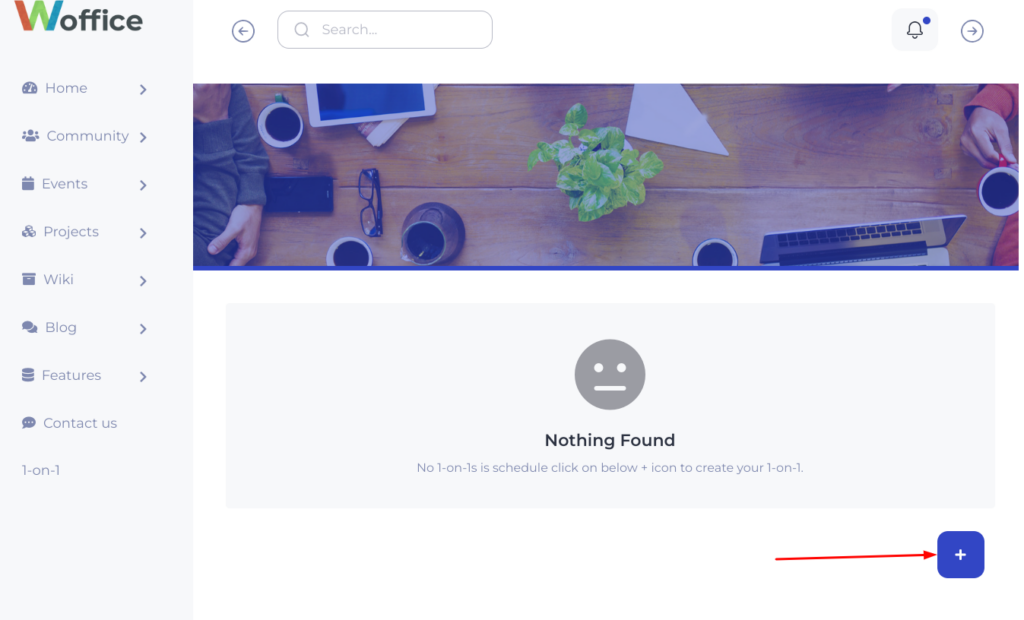 A popup will then be generated requiring you to fill the 1-on-1 agenda: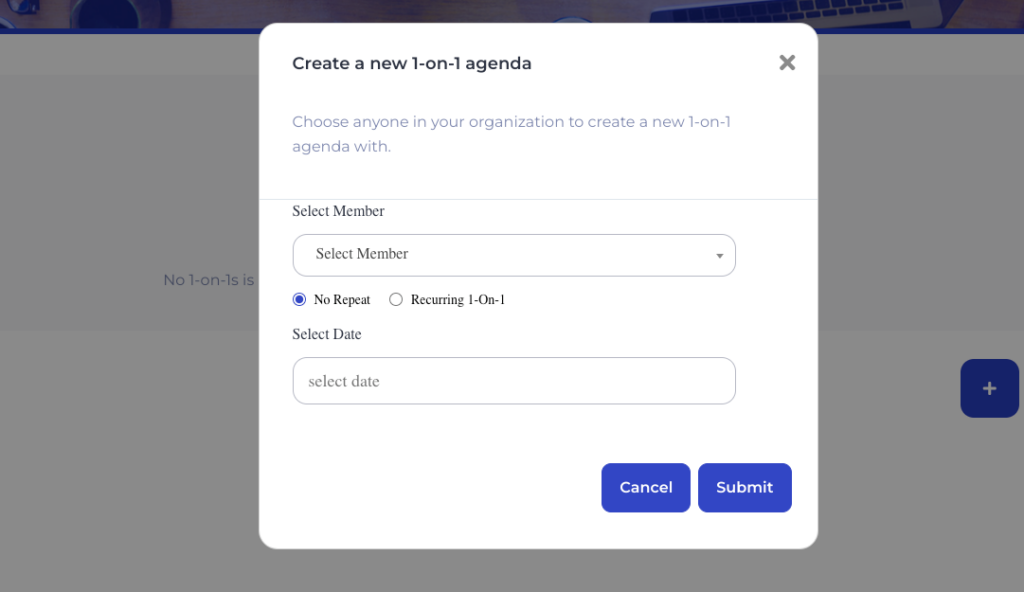 Select Member: Within this field, you need to select a member/user with whom you will have the 1-on-1 with.
No Repeat: This can be selected if you want to have the 1-on-1 with the member only once.
Select: Here you need to set the specific date the 1-on-1 will be held
Recurring 1-On-1: This option is selected if you wish to have the 1-on-1 regularly with the specific member. There are several repeat types that you can have in place:
Every Month

First ( select day from day option)
Second ( select day from day option)
Third ( select day from day option)
Fourth ( select day from day option)

Day

Monday
Tuesday
Wednesday
Thursday
Friday
Saturday
Sunday
The "Every Month" repeat type represents as specific time within the month. You can for example have repeats such as:
– Every month, first Monday
– Every month on Wednesday
– Every month, third Friday