Woffice is coming with a powerful Project manager extension which is design to be simple to use and work along other plugins and WordPress.
The first thing you want to do is to make sure the "Woffice Projects" extension is enabled (right one):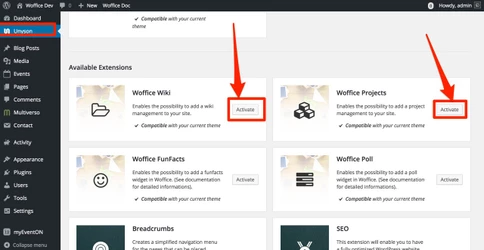 You now have to create a projects page which will list all the project posts. The post type name is "project":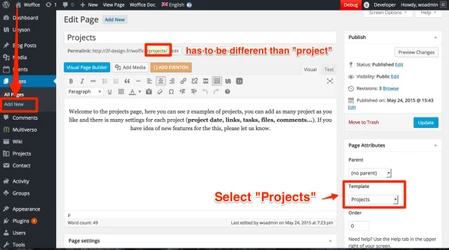 The important setting is the Template option, it must be "Projects".
Once done you can create new project entry through WordPress: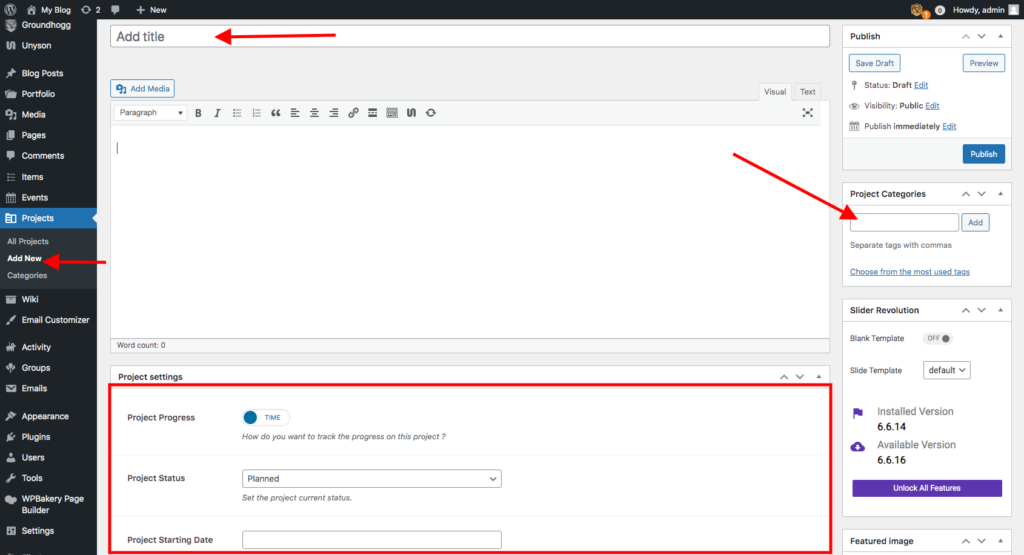 Woffice Projects can be created and edited through the frontend with no backend access. You need to setup the permissions first to decide which user role(s) can do that. We have an article explaining everything for you here: Permissions
Woffice also gives you many options to customize your projects through the Theme Settings > Posts/Wiki/Projects > Projects tab. You will be able to change the listing settings, add filters, customize integrations and more.
Who can access my projects?
By default, a new project is public, any member can access it but you can restrict the projects page to a given role. A given project will become private when it has project members. If a project has project members, only those members can access it. You can change that behavior in the Theme Settings.
Project progress tracking
Woffice has 2 ways to track your project's progress:
By tasks: project's progress is changing according to the number of tasks completed. So if 2 tasks out of 4 are completed, the project's progress will be 50%. The starting and ending dates don't matter here.
By time: project's progress is changing according to the current date and the starting and ending dates. So if we're on the 5th, and the project's dates are: 1th – 10th, the project's progress will be 5Ish 0%. The current tasks have no impact here.