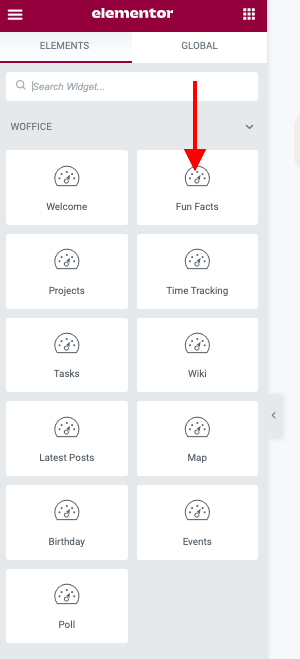 The Fun Facts widget as the name states enables you to add some fun contents within your site. The contents are displayed in a slider mode.
The widget contains various options present within the contents tab of the widget as illustrated below: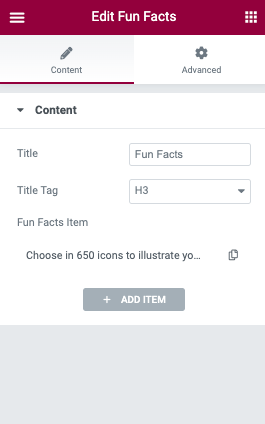 Title: This field is used in specifying the title to the Fun Facts widget element.
Title Tag: Within this field, you can specify the tag you wish to be used by the Fun Facts widget Title
Fun Facts Item: This section is utilized in specifying the various fun fact items you wish to have in place. Here you can set the contents of the item as well as the icon to be used by a specific item.
Sample Widget Output