Over the last few months, we released WOffice 5 Stellar. WOffice is a major update to the theme, mainly with improvements on the UI to the theme. By implementing a new UI in WOffice 5, one of our goals was to ensure that there is uniformity across all our products and also ensure that our products use modern theming as things change in the tech industry.
WOffice 5 presents a more modern UI as compared to what we had in version 4. For users who however would still wish to retain version 4 UI, they can still download WOffice version 4.2.6 from here: Woffice Updater | Alkaweb Hub . All that is needed is to:
-Select the theme version
-Specify the Envato Username
-Add your purchase code. Here is a guide on how to identify your purchase code(Where Is My Purchase Code? )
-Click on the download button
Below is a screenshot on this: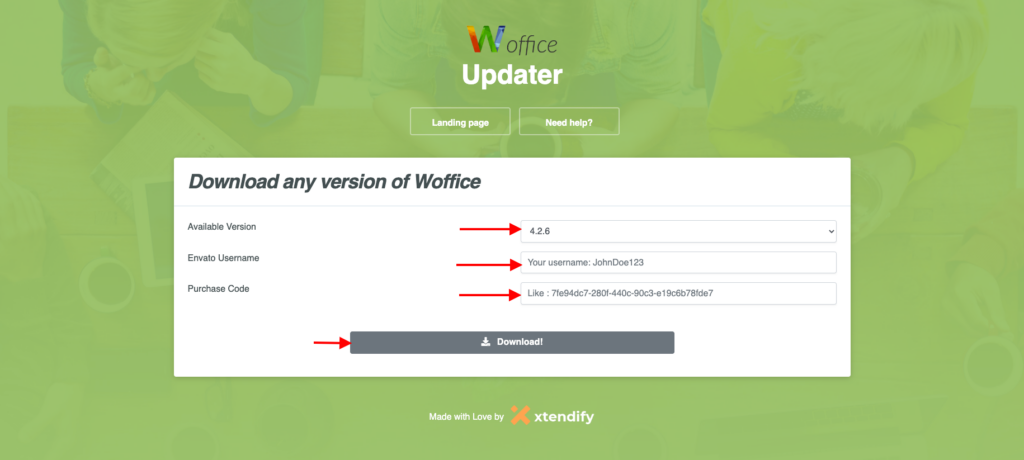 It is however important to note that moving forward, we will be maintaining WOffice 5. We will not be maintaining versions 4 of WOffice. This means that there will be no bug fixing, compatibility checks and fixes, security fixes or any other fixes that will be implemented in versions 4 of the WOffice theme.
We recommend updating to WOffice 5 and above in the near future so as to ensure that your WOffice theme and required plugins are up to date. We are also working on including more exciting features to WOffice 5 and also adding enhancements to what is already present in version 5.