Allow users to sign up
This means that every visitor will be able to register and then see the content. To do so, you have to be sure this box is enabled and Woffice will take care of the rest.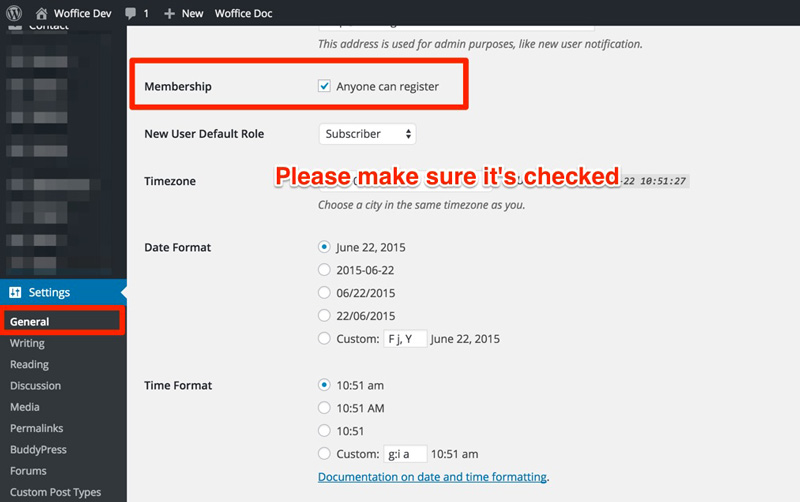 Restrict sign up
For some reasons, you may want to only make specific users able to register onto your extranet or community.
In such cases, Woffice offers you two possibilities out of the box.
#1 method:
First of all, you can restrict registration for one or several email domain name. This can be achieved from Appearance > Theme Settings > Login/Register > Register Options.
NOTE: The "Allow anyone to register" option detailed in the section above has to be set.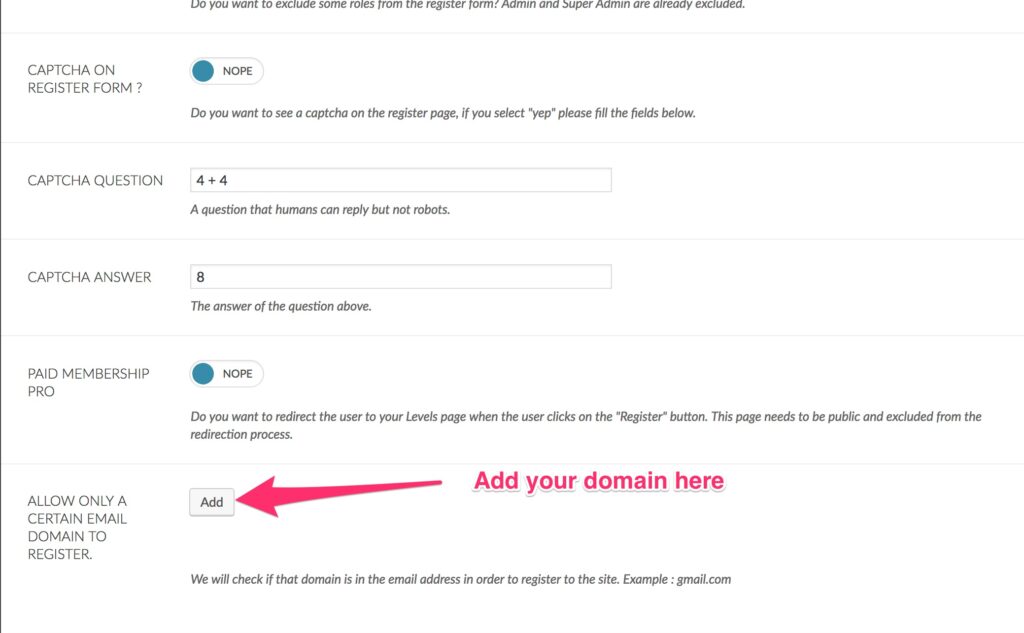 NOTE: We recommend you to keep the "Auto Login" field unchecked, and keep the "Email verification" field checked under this Login/Register settings. Otherwise, you could imagine, in edge-case, that someone could make up an email address.

#2 method:
In other cases, you may want to allow everyone to register, but also control who register, ie. validate the sign-up before the end user is able to log in and see the content of your site.
In order to achieve this, we have developed our dedicated plugin: Eonet Manual User Approve.
For more information on the Registration workflow and the different integration available, please refer to our dedicated section: Registration