In order to create a Docs to Wiki post;
1.Navigate to the Docs to Wiki > Add New section within your WordPress dashboard

2. Fill in your Docs to Wiki post title
3. Publish the post, move down to the Google Auth token section and authenticate from google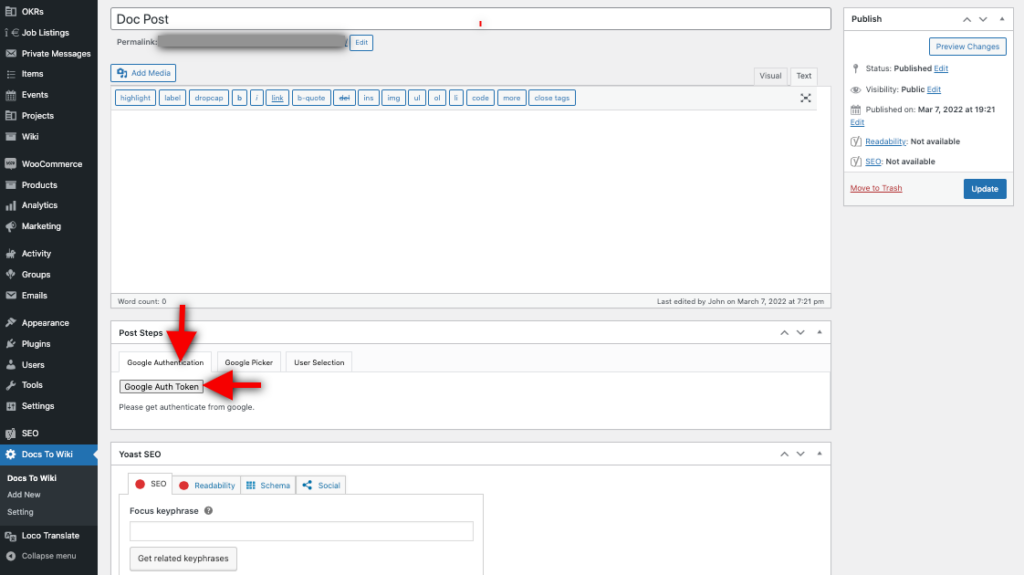 4. Navigate to the "Google Picker" segment and select a drive folder

5. Within the "User Selection" segment, set who can access the post
Here you can either:
Show for all logged in users
Select a particular user role or user roles
Select a specific user or users
6. Save your changes and view the post on the frontend.
Below is a sample view:

NB
In order for you to be in a position to properly setup a docs top wiki post, you need to ensure that:

– There are no multiple origin URLs and redirect URLs in your Google credentials setup.
– Third-party cookies are allowed